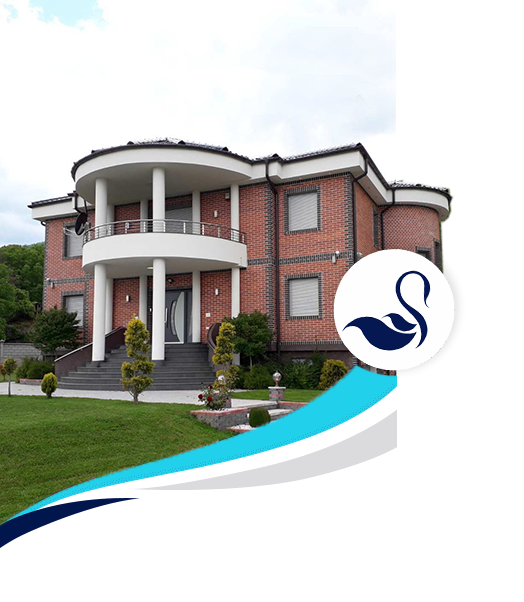 Your home, our obligation!
Why SWAN?
EXPERIENCE: Successful work in Denmark and many years of experience alone is brought to you, to be always at your service.
RESPOSIBLE: For any duty that is part of our services, we have the maximum responsibility.
PROFESSIONAL TEAM: Every employee in our company is professionalized in the work they he/she is doing. All we commit details, so that everything is perfect.
COMPREHENSIVE: We are always for everything. Every need of your house and your garden, regardless of the type, is supplemented by our tireless team.
Save every day of your break
 To allow you to have less worry for your home or building. We are the ones who care about every detail
For our best quality you have chosen us
We always work for clients and bring everything to them. The innovations, experiences and innovations that we bring to the market of our country are the strongest side with which we resist the market.
Great quality great prices
We have best prices for the professional services we deliver
Detailed maintenance inside and outside garden.
Detailed maintenance of the house.
Detailed maintenance of the apartment(100m2)
Extra services by your request
Some easy steps to clean your asset.
We've been lucky to collaborate with a long list of customers, located in and out of the country.
Request an offer
Choose your package or make an special request based on your issues
Fill the form
Fill data required in the forms, your personal data, your contact info and your request
Get informed
For some minues will be written back about your offer and will be sent via email as a notification
Frequently Asked Questions
We want to answer any question you might have. We want also to save you some time by providing some answers for the most common questions we get.
Some nice words from our lovely customers.
Sometimes it is OK to brag about the love our customers have toward us. If only we had space to show them.
Jam e kënaqur me shërbimet që ofron SWAN, i cili na ka lehtësuar pushimin në vendlindje.

Falë SWAN-it, tani parku im ka pamje fantastike, një brengë më pak, kur jeni klient i SWAN-it

Ju merni më shumë se sa paguani. Gati 3 vite shfrytëzoj shërbimet e SWAN . Jua rekomandoj

Learn about our latest news from blog.
Here you can spend time reading